The Shoppes at Waverly Plaza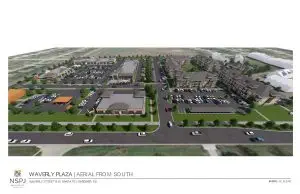 An upscale shopping and dining district located at the intersection of 175th (Santa Fe) & Waverly in Gardner, Kansas. 144 Apartment homes are being built to open prior to the Shoppes.
Pre-Leasing The Shoppes at Waverly Plaza!
Call today to reserve your ideal spot, before they are gone!
Call (785) 838-4888 for Information.
Gardner Kansas Retail
Gardner, Kansas is one of the fastest growing cities in Kansas. If you are looking for the next big opportunity because you missed the explosion of growth in Overland Park, Leawood, Shawnee, Lenexa or Olathe, you need to take a hard look at Gardner!
BNSF LogisticsKC Intermodal
There is a reason that Warren Buffet who owns BNSF Railroad decided to build a transportation and rail hub LogisticsKC in the Gardner Area. The Edgerton Intermodal directly next to the city limits of Gardner is growing so fast they can hardly keep up. This project is years ahead of schedule. NorthPoint Development based in Kansas City is one of the largest industrial developers and managers of warehouse properties in the nation, loves the Gardner/Edgerton area.
Leasing Retail Space Has Already Started!
We are currently pre-leasing retail, restaurant and medical office space within 1/2 mile of the BNSF Intermodal LogisticsKC and directly next to the Gardner Edgerton High School. Talk about traffic, your business will be front and center before everyone who lives in the region!
Give us a call at (785) 838-4888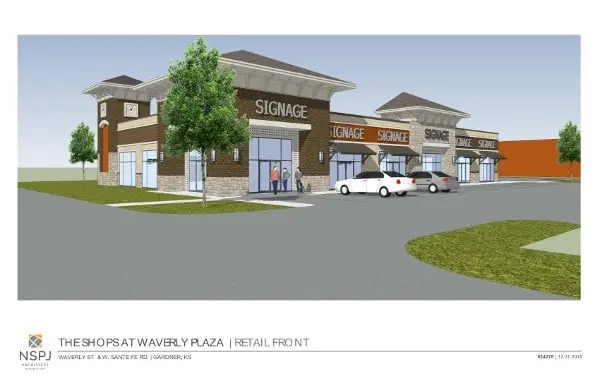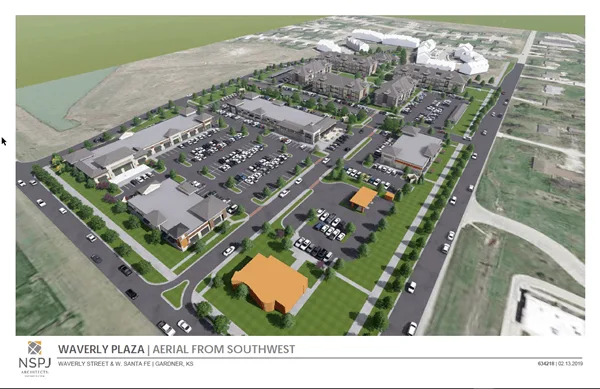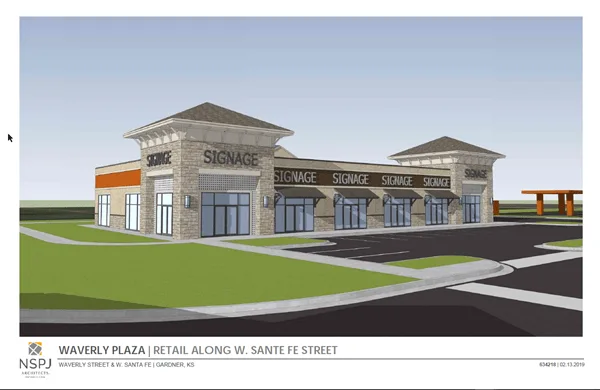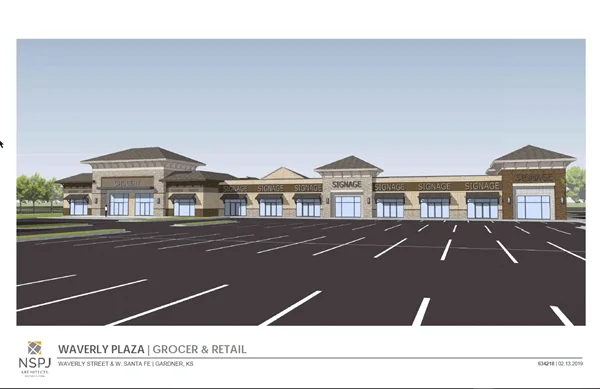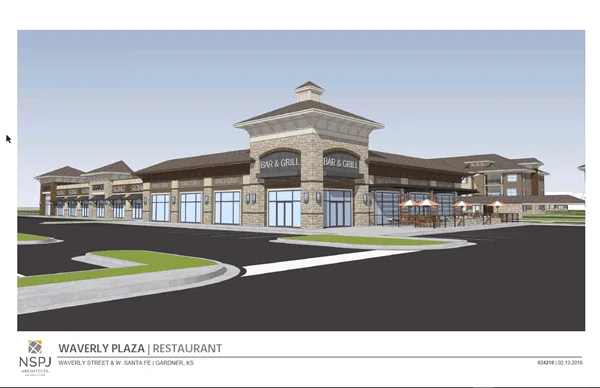 Now Leasing The Shoppes at Waverly Plaza!