Innovative Commercial
Real Estate Developers
Who we are – The Bristol Groupe a private commercial real estate development, management, and investment firm headquartered in the Kansas City area.
How we started
The first building developed by The Bristol Groupe was in Lenexa, Kansas, for Midland Research Laboratories, a company our founder serial entrepreneur Phillip DiVilbiss created, which treated water in commercial boilers and HVAC systems.
Midland Research Laboratories sold when Phillip was in his early 40s. Retiring to La Jolla, California, he discovered retirement was not for him, so he started to develop residential real estate, then moving on to rehab commercial.
Kansas City Area Real Estate Development
Phillip DiVilbiss moved back to the Kansas City Metro in the mid-nineties. His first development was a pair of office buildings in Blue Springs, Missouri.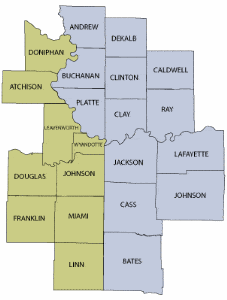 Lawrence Kansas Further Defines Who We Are
Dan Kirk, one of his son's joined him during this time to handle maintenance. Then adding tenant support as one his roles. Dan left the firm in late 2021 to start his own company in Lawrence, Kansas.
Commercial real estate development started in Lawrence, Kansas, with Wakarusa Commons, a neighborhood shopping center located in West Lawrence. This center is the home of Johnny's Tavern West.
Wakarusa Crossroads is a roughly 50,000 square foot shopping center. Located in the center is Salty Iguana.
The Wakarusa Corporate Centre came next, a 55,000 square foot "Class A" office building. It became the site for Lawrence's first corporate campus.
Greg DiVilbiss joined Phillip in January 2001, working in leasing and development for the company changing once again who we are.
Back to Johnson County Kansas
Gardner, Kansas, was the next target for the development of The Bristol Groupe. Moonlight Commons was the first all-masonry shopping center located in Gardner. The center opened in 2005—a highly successful center located in eastern Gardner, KS.
The Bristol Groupe during this time continued to purchase land in Gardner, Kansas.
Who We Are Now!
Greg DiVilbiss was named President & Chief Operating Officer of The Bristol Groupe in 2020 and is leading the company to develop its first multifamily project envisioned by CEO & Chairman Phillip DiVilbiss.
Waverly Plaza, located in West Gardner, should open in 2022/23 and will include residential and retail next door to Gardner Edgerton High School and within 1/2 mile of Logistics KC Intermodal.
The Firm focuses on building the highest quality commercial real estate projects in secondary and tertiary markets. The Bristol Groupe seeks to bring a level of quality to these markets that are typically not seen.
Founding Partner Phillip DiVilbiss and Greg DiVilbiss, continue to dream, design, build and manage the developed properties and that is who we are.
"Excellence is an art won by training and habituation. We do not act rightly because we have virtue or excellence, but we rather have those because we have acted rightly. We are what we repeatedly do. Excellence, then, is not an act but a habit." ― Aristotle
Driven by our strong company values
an Integrated Team of Experts dedicated to
exceeding our Tenant's expectations
The Bristol Groupe partners with the finest experts in commercial & multifamily real estate development.
General Contractors whose mission is to deliver the highest quality commercial buildings in the nation.