Finding A Place To Rent: The Ultimate Guide For Finding The Perfect Commercial Space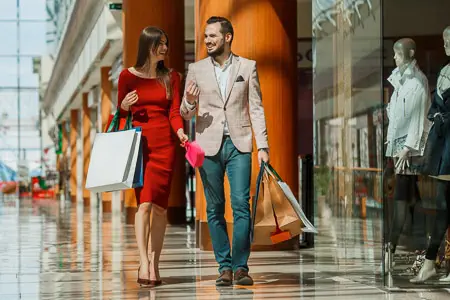 Commercial space to lease is a multifaceted task. This article is the ultimate guide to help you make the best decision possible for finding your new business location.
What is commercial space?
Commercial space is used for a business's retail, manufacturing, warehousing, dining, or office purposes.
You can find commercial space for rent at various locations, shopping malls, pad sites, industrial areas, and office buildings.
So, where are the best commercial space options to rent in my area? It is a common question that we receive from our clients and one that you will want to ask yourself as well.
What are the benefits of commercial leasing?
Leasing commercial space may have tax benefits for your business. Check with your accountant to know if that is true in your situation.
Some companies have multiple locations. The benefits of leasing space with multiple locations are many. First, you may get a more effective rent. Second, you could get more significant rent discounts for multiple locations if owned by the same property owner.
Leasing is a perfect option for startups. Choose your location wisely. Selecting the right site is essential if you are looking to lease commercial space. There are many variables to consider. For example, how close are you to neighborhoods if you are a retail or home services company? How close to shipping or transportation if you are a manufacturer. What about traffic if you are a restaurant?
What are the various kinds of commercial spaces?
Various businesses have diverse needs for their site. Therefore, it is crucial to know the distinct kinds of commercial spaces to search. And we are here to help. Here are several types of commercial spaces to consider: Office space is the most obvious choice.
However, office space can also be found in retail buildings.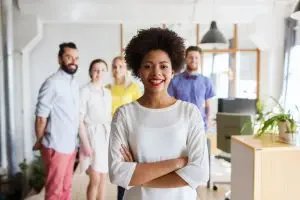 Retail or restaurant commercial space can be found in strip malls, neighborhood shopping centers, pad sites for freestanding structures, and shopping malls.
There is also a warehouse and flex space.
Warehouse sites are usually found in industrial areas, for example, near Intermodal Rail Transportation Hubs, Ports, and Airports. In addition, flex industrial space can be found in many locations.
Flex commercial often looks like an office in the front but has warehouse space in the back.
Office spaces are designed for the office work environment. The layout and needs of office users are widely varied. These spaces are suitable for vastly different businesses. Some office suites are for specialized work, like medical or dental, while other offices are large open rooms for collaboration or call centers.
Larger companies can take entire buildings, and you can also find office suites with shared admin support and meeting rooms. You might only have one office in an office suite.
What type of work do you conduct? The style of work and your mission must be considered when you look for office space. The work environment you choose is integral to productivity.
Things to consider when renting an office space
Office space searches are considered one of the primary business execution challenges for entrepreneurs.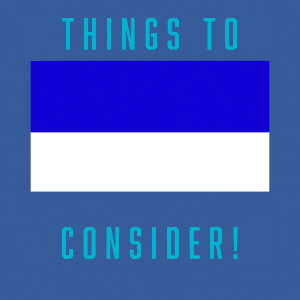 Businesses realize they need a place to conduct business activities and manage administrative offices. However, they also need to understand the type of space they need to grow their business.
Having the correct office space to lease brings numerous advantages, credibility, image, productivity, and more to businesses. The following points can be considered to make an informed decision selecting your office space: It is crucial for you to pick a suitable place for your business operation and its needs for success.
Commercial spaces are divided into three broad categories: retail, office, and industrial properties. In this section, we will focus on retail. So how do you know your location is the best one for your retail or restaurant business?
Knowing exactly where the perfect space for your business to be located should be is a difficult choice to make.
Location, location, location, is something you have heard. So how do you select that terrific location?
Things to consider when renting retail space
How much is the rent going to be? What is the bottom line for you? Your rent needs to be reflective of the operation you want to run. For example, how much traffic do you need? Is there a business nearby that complements yours? i.e., a nail spa next to a hair salon. Some companies that like to co-tenant with grocers are Walmart. Being a co-tenant means choosing your neighbor because they draw the type of customer you are looking for.
Do you need foot traffic, vehicle traffic? What kind of visibility is required for your business to succeed? What are the demographics of your ideal customer? Are you locating near them? How do the property owners maintain the property? Do they keep it clean so you and your customers can feel proud of the center?
Visibility, access, and signage opportunities are so important that you must not forget to make sure your location meets your needs in these areas.
Visibility ensures you are easy to spot. But how close are you to the road? Can people see your business?
Signage is advertising for your business. Can you have a good sign that shows those who see your business that you are located there?
Access is something that many people forget. If you cannot get to your business or are inconvenient, your customers will go to a more convenient location.
The entrance to your business is a quarter of a mile away, and your client must circle back to get to you.
You have excellent visibility and signage, but your customers must drive past other businesses from the back to get to your front door.
Remember, convenience is king, and if you are not conveniently located with excellent visibility and signage, the average shopper or diner will pass you by with ease of access. It is that critical.
Renting Warehouse or Flex Space
Warehouse or flex space can support distribution, services companies, manufacturing, and many other uses. In addition, they can have loading docks, drive-in garages, and a variety of other features, like having a rail spur for deliveries or shipping, be near air transportation, or trucking companies.
Things to consider when renting warehouse or flex space
How much office space do you need versus warehouse space? What is the zoning in the area that you are putting your manufacturing facility? 
Do you need a showroom? Is this an existing building that has had tenants before? Do you take it as is, or is the location you are considering new construction?
How much does it cost to rent commercial space?
How much you will need to spend on rent is determined by a variety of factors. For example, the cost to rent varies based on location, the cost of the building, the intended use, vacancy rates, and other market conditions.
The most important thing is to understand your budget and the rental comps in the area to know whether the lease payments are fair and within your budget
How to Choose the Best Location for Your Business
Evaluate your business needs for space to rent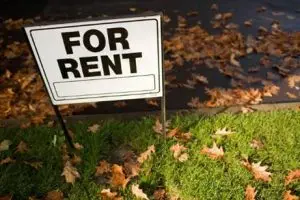 To find the best commercial space to rent, you should first evaluate your needs. For instance, if you want to create a gift shop, it is vital to find the best location in your city. There are several things to consider here: The city you are looking to lease the space for will have a wide range of available options from which you can choose.
Make sure the suite or building you are renting is close to where your target customers will visit. How many people will be working in the location? What facilities do you need inside? Do you need storage space? 
Know your budget
For your commercial space to succeed, you need to know the market price for the unit you need. For example, if you are on Main St., USA, the rent will be higher than in a small town outside of the city.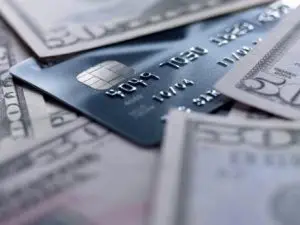 To find the perfect location is why you need to conduct market research. Once you know the market price, you must start your search. A commercial real estate broker can always help with this.
When do you want to move in?
One of the most critical points to consider when deciding on a space to rent is when you want to move in. This is in addition to the space size, location, and how much you want to pay for the lease.
If the site is unavailable when you need it, you can cross it off the list.
Start with an online search
Once you have mapped out your business needs, you will need to find a space to lease in your city. Again, this is where you can leverage your existing networking and search tools to make that process easier.
While looking online, make sure that you are using the appropriate keywords in your search. In addition, depending on your industry, you should consider other factors such as the building's square footage, current occupancy rates, and area economic indexes.
How many square feet?
Finally, how much space do you need to start? Do you need room to grow? So, what exactly should you be looking for in terms of area? This is the question that you and your team must answer. Again, an architect or a commercial real estate agent can be of great assistance in helping you to answer this.
If you are a franchise, they will have the type of building and layout you will need. If you are an independent company, you can look at competitors to get an idea of floor plans, equipment, and size of the commercial rental.
Ask Around Referrals can help.
Do some research to help you find what you need:
Speak with people that already have commercial space to lease in your area.
Survey the Landlords of nearby Commercial Space. If you consider finding retail space in your area, ask tenants what it is like to work with the landlord.
Visit the local City Hall and City Council members.
Call the Chamber of Commerce
Look into local economic development organizations.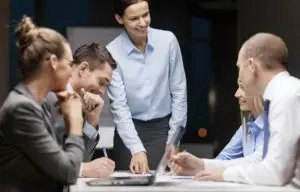 Referrals can be an excellent resource for the community you are locating your business. You must know how to find the best commercial space in your area. If your city has a proper business licensing department, you will get valuable information from them.
Ask for a written report on the local commercial space available to rent from economic development professionals. Finally, speak to the small business administration or business incubators. This will help you understand several types of commercial spaces available in your area and other factors to help you decide where to locate your business.
Evaluate your business needs for space to rent
What are your current and future needs for space to lease? What are the features and benefits of your location? Your current and future needs should be balanced against the pros of spaces that are available to lease and the cons of those exact locations that are available to rent.
Do your research about each prospective site thoroughly to have the correct answers and options in your hands. Request copies of a lease. You should read the lease thoroughly and critically to ensure that you are getting all the pertinent information.
The ideal commercial property may be out of your budget. However, you should also be realistic and make reasonable recommendations based on your situation. Stretching a little is one thing. Stretching a lot could cost you.
You have established your estimated budget. This is a necessary first step in determining the locations where you should look. Next, figure out which areas you have the most traction in and places where you need more foot traffic.
However, you can decide to go in a different direction if you find a spot with lower rent prices or are concerned about your budget for the year.
Next, consider the estimated revenue that will come in from your business, and use that to determine the best location to secure a spot.
Explore different neighborhoods
While you could rent a space in one area, you may want to see different neighborhoods to consider. This will give you a good idea of the types of locations that would best suit your business needs.
What about commercial real estate agents?
If you are looking for commercial property, you have many options. There are commercial brokerage firms and independent brokers who can help you narrow down your choices. Many brokers specialize in one segment of the market, like retail or industrial leasing.
Working with a broker could help you get the most for your money. Property owners pay the fees or commission that your commercial broker will charge.
Just make sure your commercial real estate professional agent or broker shows you all the properties available that meet your needs and not just their listings.
Some alternatives to working with a CRE agent or CRE broker include speaking to Property Owners directly.
If the property owner does not have to pay commission, this could be a negotiating point and may allow you to receive concessions.
Keep in mind that you would be unrepresented in the negotiation if you speak directly to a property owner.
A broker has a fiduciary responsibility when assisting you. Therefore, if you choose not to use a commercial real estate brokerage firm to represent your interests, you are on your own.
It is always our recommendation that you seek the advice of an attorney before signing any contract or lease.
One of the most significant ways to search the commercial property market is with the web-based company LoopNet. In addition, you can check craigslist, and even a google search. 
How to find a commercial real estate broker
Most individuals are confused about selecting a real estate broker for their real estate transactions. Unfortunately, one of the most common mistakes for people in the market to find their commercial real estate space is that they do not ask questions that could help them find the best real estate agent to help them find their suitable commercial space to lease.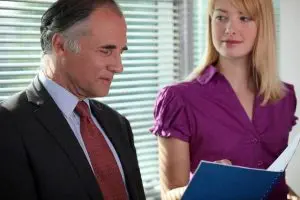 For example, suppose you call the realtor on a sign at a location. In that case, you will be speaking to the person who typically represents the property owner. It might be a good idea to contact someone who can take you to various properties and represent your interests in the negotiations and search. A CRE professional can save you time and aggravation if you are not familiar with commercial real estate.
Check out your local business journal to see who does a fair amount of leasing volume in your area. You can usually find the top firms in your location as well. Boutique agencies can give you personalized attention, which may be an excellent choice for you.
Create a shortlist of sites to visit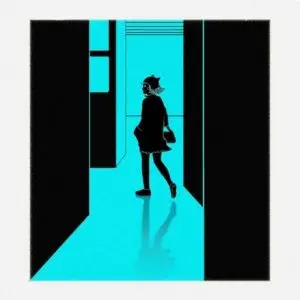 Go through the Google search results.
Check your local paper and check out its ads section.
Make a list of people you know and consider asking them if they know of available office or other commercial space when looking to find a new location.
Search "commercial Buildings for Rent in My Area" The first place you can look for commercial space is online.
Listen to the broker's recommendation if you have decided to work with one.
In most cases, you will be able to find what you are looking for with these steps. First, enter the square feet you believe you need in the search engine. Then, type in the pricing you are expecting to Pay. These may help to filter your results.
If you are using a commercial real estate broker, they will do this search for you. It does not hurt to have your list, however.
Visit available Commercial Space and tour the properties
Walking through will give you an idea of what you like and what you do not like. For example, how is the building maintained? Are the parking lots in decent shape? How old is the HVAC unit? Do they do routine maintenance on the sewer lines, HVAC, and other features?
Is there a large common area? Who pays to maintain it? Are the restrooms clean? How is the landscaping? Are parking areas free of litter? Do they have security?
Take notes of your locations and what you find so that you can refer to them and compare various property pros and cons later.
Choosing Your New Location
Choosing your new location is the most crucial decision you must make. Will you choose a terrific place near a busy intersection? A quiet suburban area? An upscale city?
Find the best location to rent using the tips in this guide. Getting to know Your unique needs is how you will know you found the best spot to relocate or open a new business.
When looking to find the perfect commercial space for your business, you must be realistic about your needs, and you may not get everything you want. You may have to choose based on the highest good that you can achieve today for your new lease.
This guide hopefully helps you to make your commercial real estate leasing decision by finding the perfect location.
It is not always about location when it comes to finding the perfect commercial space to rent. Your unique needs are what are going to determine which place is best for you. This guide was written to help you make your decision.
Compare CRE Options -Analyze each property
Commercial Real Estate (CRE) space to lease for your business requires analyzing all your options. Take the time to determine what location works best for you regarding your company's industry and clientele.
Looking at the pros and cons of your visit and the properties will help you narrow your list of choices so you can focus on a location and begin negotiations. You should also consider the best places in your city or city in a region.
Get bona fide experience and feedback using a commercial real estate agent to work with you throughout the leasing process if you wish. The broker will help you assess the available space and help you navigate the leasing negotiations.
Many businesses, if not most, will hire a commercial real estate firm to obtain commercial space that fits their rental needs. The agent or broker will help you identify your needs, research the area for opportunities, property type, and what location and style of property would best work for you and your company.
Choose the right location with the help of all the information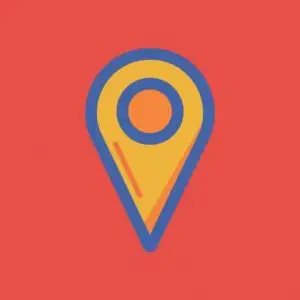 Before choosing your finalist in your commercial building search, take a close look at the amenities and nature of the location where you want to set up your business. Look at the location's surroundings. Consider what you believe will help you be successful.
For instance, you can opt for the top-rated building with world-class facilities, or you can opt for the lowest-priced building in an excellent location.
Seek legal and financial information from your accountant or attorney to know what is most suitable for your situation.
Negotiate the lease with the property owner or with a CRE broker's help.
How long does the lease term last? 
Can you have an option at the end of the term to renew?
Who pays for the maintenance of the property? 
Who is responsible for HVAC? 
What insurance requirements are in place? 
Is there a security deposit required?
What modifications can be made to the space for your needs? 
What type of lease am I signing? 
Gross? 
Modified Gross? 
Triple-net? 
There are many factors to consider when leasing space. First, you should read the lease very carefully.
Then, get an opinion from your broker if you have one. Remember that a broker cannot give you legal or financial advice. However, they will know if a particular clause in the lease is customary or unusual in a lease. But that is not a legal opinion.
An attorney should advise you on the lease terms and ensure you are protected from any favorable clauses for the benefit of the property owner that are not fair.
Most property owners will have a lease, but it is their lease. The lease may have a bias to protect their interests only. Even when the property owner tries to have a fair lease or rental agreement, it will usually be slanted towards their benefit.
Look out for hidden costs
Comparing distinct types of commercial space rental can be an overwhelming task, especially if you are renting an industrial building or a co-working space. However, it is crucial to consider every little detail when searching for a space for your business. Doing your research from the get-go will help you make the best decisions for your business and your bottom line.
The last thing you need is to find a lease and feel discouraged. Do not worry; many companies are looking for small spaces or office spaces specifically for startups. Additionally, your property owner knows that the future of their business depends on your growth, and they want you to succeed.
Ensure you know all aspects of your lease and find out if there are any hidden costs associated with the lease. For example, in a triple-net (NNN) lease, tenants share the expenses to operate the building, snow removal, taxes, insurance, and other maintenance. These payments do not go to the property owner, but they may be reimbursed for what they spent on your behalf.
Expenses in triple-net leases are estimated at the beginning of the year. Your business is charged each month based on that estimate for your share of the expense.
If the NNN/CAM expenses are:
$12,000.00 Annually
Divided by 12 months equals $1000.00 per month that would be added to your rent.
If the landlord underestimated, they would ask you to make up the difference in a lump sum payment.
Unfortunately, many do not know or do not remember that this can and does occur. Likewise, if you overpaid, you would get your money back. So, you need to make sure you know how that happens.
Be Ready to Walk Away
The last part of the process is staying open to walking away. We are talking about not signing a lease that does not make business sense. That is especially true when the numbers do not make sense.
For example, operating a small restaurant to a new banquet hall is not economical, and you cannot afford it. Maybe you cannot afford two locations. There are options to solve this, but that is a different topic.
Ultimately, being ready to walk away does not mean you cannot commit to a building. Instead, it means that you know that you are making the right decision for your business right now.
Conclusion
Now that you have checked out a few options, I hope you feel more prepared to find your new location. Then, it is time to move forward with the quest to find a space to lease. Remember, there are many variables to consider which can affect the cost of the rent.
Therefore, it is essential to factor this in as you continue to work to secure the perfect commercial space to lease.
Video with audio transcript of article