Coronavirus Small Business Resources
First, I hope your family and friends are healthy.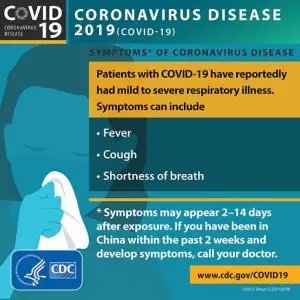 The fact is we are all going through this together, experiencing uncertainty and fear are understandable, I suspect we all feel it. What is most important is that you and your loved ones remain healthy and whole. Below are some Coronavirus small business resources that I hope you find helpful.
We have contacted our lender and have asked them to assist us with relief from our loan during the time that your business is down or in some cases not open. I am still waiting to hear back from them. When I find out, I will let you know what we will be able to do as far as rent is concerned if needed.
Second, I know your business is important to you as ours is to us and we just don't know what is going to happen.
I want to encourage you to stay safe and positive and we will work through this together. We have always called you tenant partners and now more then ever we need each other to not only figure this out but to lift each other up.
I have found some Coronavirus small business resources regarding unemployment benefits, a grant offering, and resources from Facebook and Federal resources for loans and info on how to get through this.
Please look these over and apply for what is applicable. The Federal info has resources for loans (which I have heard will be forgiven, but who knows) to help companies weather the storm. Facebook is offering 100 million in business grants, get on the list.
It is my experience that getting in early is critical, so if you are closed you can batch apply for your employees for unemployment (Even though your plans are to bring everyone back). I would also as a business owner take a look at the resources the feds have for small businesses and fill out those forms.
Here are the links for the help I mentioned above:
Coronavirus small business resources: